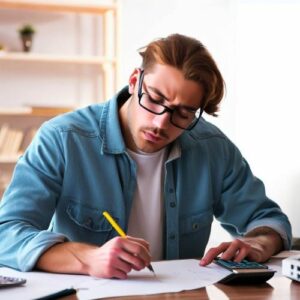 "Get an estimate on the spot or over the phone."
Dear highly esteemed customer, we hope this message finds you well. We would like to sincerely acknowledge and appreciate the value of your time. As the world keeps moving at an increasingly fast pace, we recognize the importance of being able to timely attend to your queries, and provide you with the latest information updates. As bustling individuals ourselves, we completely understand how challenging it can be to remain at home all day while keeping up with the continuous advancements and happenings. However, be at ease knowing that in our capacity as service providers, we are dedicated to ensuring that you receive prompt and efficient responses and services.
At our company, we take great pride in our professionalism, simplicity, efficiency, and customer-focused approach. With our many years of experience in the industry, we possess the expertise required to provide you with top-notch services that meet your needs. In regards to stretch ceilings, our philosophy is anchored on simplicity. Our two primary components – the film membrane and track – are perfectly designed to give you quick pre-quotes. To get started, all we require are photographs of the area and the measurements, and we will do the rest.
We hope that you will consider partnering with us and look forward to hearing from you soon.
Hi, hope you're doing well. I want to give you more information about photos. To understand a space, you need to pay attention to different things. Some examples are: the size of the windows, how high sprinklers and air vents are, furniture height, walls with mirrors, drapery rods, and wall moldings. All these things together give you an accurate picture of the space. Window size affects natural light, sprinkler and vent height affects temperature and airflow, furniture height tells you about the design, wall mirrors add depth to a room, and drapery rods/moldings make it look nice. Considering all these features will help you understand a space.
Learn how to save with us on your project...
Contacting us at the start of your restoration project is the greatest method to save money on stretch ceiling installation.
Even though we usually install the stretch ceiling last, it is preferable for us to arrive early and discuss how the work will be structured and how we can assist.
Consider the following two examples:
– Tiling a room from the floor to the ceiling.
In this situation, we'll have to drill the tiles with a diamond bit to install our profile, but if a 1 inch gap had been specified upstream, our profile would be stapled to the drywall. Time and hence money are saved.
– Popcorn ceiling.
Removing the popcorn onto the ceilings before installing a stretch ceiling.
No need at all, since the stretch ceiling is 3/4 inch below the popcorn and does not touch it, the client will lose money.